Occupant comfort and indoor air quality play important roles in the productivity of building occupants. A buildings HVAC system has a substantial impact on both comfort and indoor air quality.
Finding the Right Engineering Solution
SCA's professional engineers balance comfort, indoor air quality, cost, energy efficiency, ease of maintenance / operation and aesthetic appeal to design the right solution for each building. It all starts with a complete understanding of the unique needs of a project and its end users.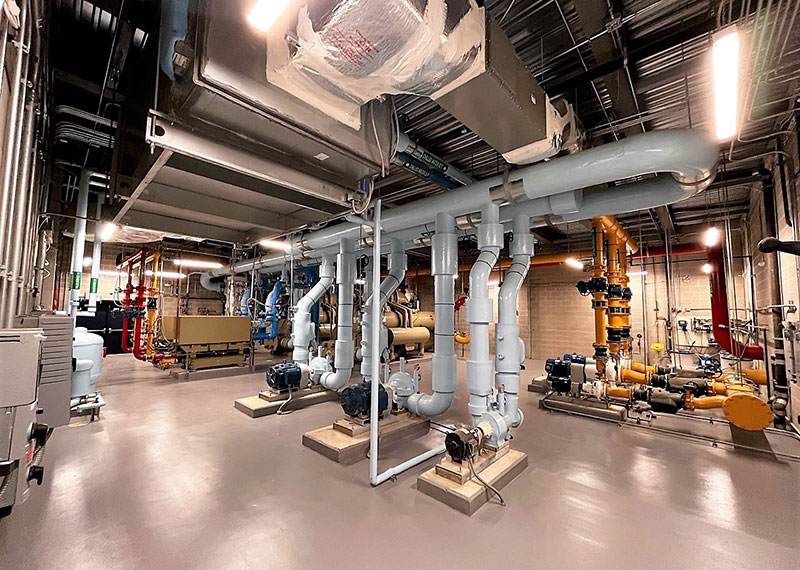 Experienced Engineering Team
Our engineering team has proven experience in all types of HVAC systems and building automation systems. We are renowned in the industry for practical application of this experience and for production of complete well detailed and constructable HVAC systems design.
Our HVAC Department services include the following:
Mechanical HVAC Design for new construction, renovations, and/or equipment replacements for a variety of facility types
Building Automation Systems Design and Specification
Existing HVAC Systems Assessment and Troubleshooting
High Performance and Low Maintenance HVAC Systems Designs
HVAC Projects Programming, Master Planning and Budgeting
HVAC Projects Construction Management and Coordination
Surveys and Reports – HVAC and Building Envelopes
Commissioning of M.E.P. Systems
Design Experience References