The National Fire Protection Association (NFPA 70E) requires arc flash studies and labeling of switchgear based upon study results. The most effective method in minimizing arc flash electrical hazards is accurately quantifying and labeling the available arc flash incident energy at each piece of switchgear to identify the required Personal Protective Equipment (PPE). Studies of power systems are critical to determination of incident energy values. The coordinated design of a power system can also improve distribution system response to fault events by minimizing the area interrupted by overcurrent device operation. The overall reliability of distribution systems can be substantially improved by the selective coordination portion of Arc Flash Studies.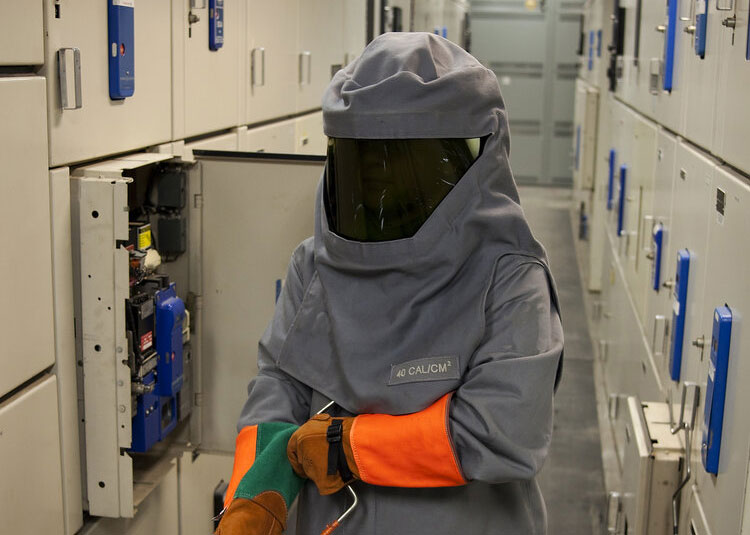 Superior Performance in Arc Flash Studies
Appropriate PPE is a necessity for protection when interacting with energized switchgear. However, higher levels of PPE such as Arc Flash Suits are generally bulky and become hot and uncomfortable when worn for extended periods of time. Such PPE also hinders mobility. The level of required PPE is directly affected by the incident energy determined by Arc Flash Studies.
The accuracy of such results is directly affected by the Study Input Data. Inaccurate data input renders inaccurate study results.
Overstated study results force much higher levels of PPE than are necessary on maintenance personnel. Understated study results can be deadly. SCA prides itself on our attention to detail. This attention to detail coupled with our engineering experience and practical common sense approach renders accurate study results which lead to appropriate and safe PPE selections.
Safety and Risk Mitigation
Arc flash studies, along with proper equipment configuration and safe work practices, can help reduce the risk to employees and operations. Accurate arc flash risk assessments are the best way to recognize these risks and identify appropriate PPE to reduce potential hazards.
Our Arc Flash Services include:
Site Assessment and Electrical System Data Gathering
Arc Flash Assessment Report of electrical system for clients records
One-Line Diagram of Electrical Distribution System
Labeling of Electrical Panels with code required incident energy values
Overcurrent Protection Selective coordination to minimize power outage areas
An Arc Flash Risk Assessment can:
Identify the quantity of arc flash incident energy for proper selection of personal protective equipment (PPE)
Identify arc flash boundaries
Provide selective coordination of overcurrent protection device responses to minimize power outage areas during fault events
Comply with OSHA, NEC, and NFPA 70E requirements
We welcome the opportunity to help your business be a safer environment for you and your employees.
Call us today for an assessment of your electrical system.
Michael Kesterson – Director of Arc Flash Division